Open Call for dHEDGE Managers: Win a $100k Deposit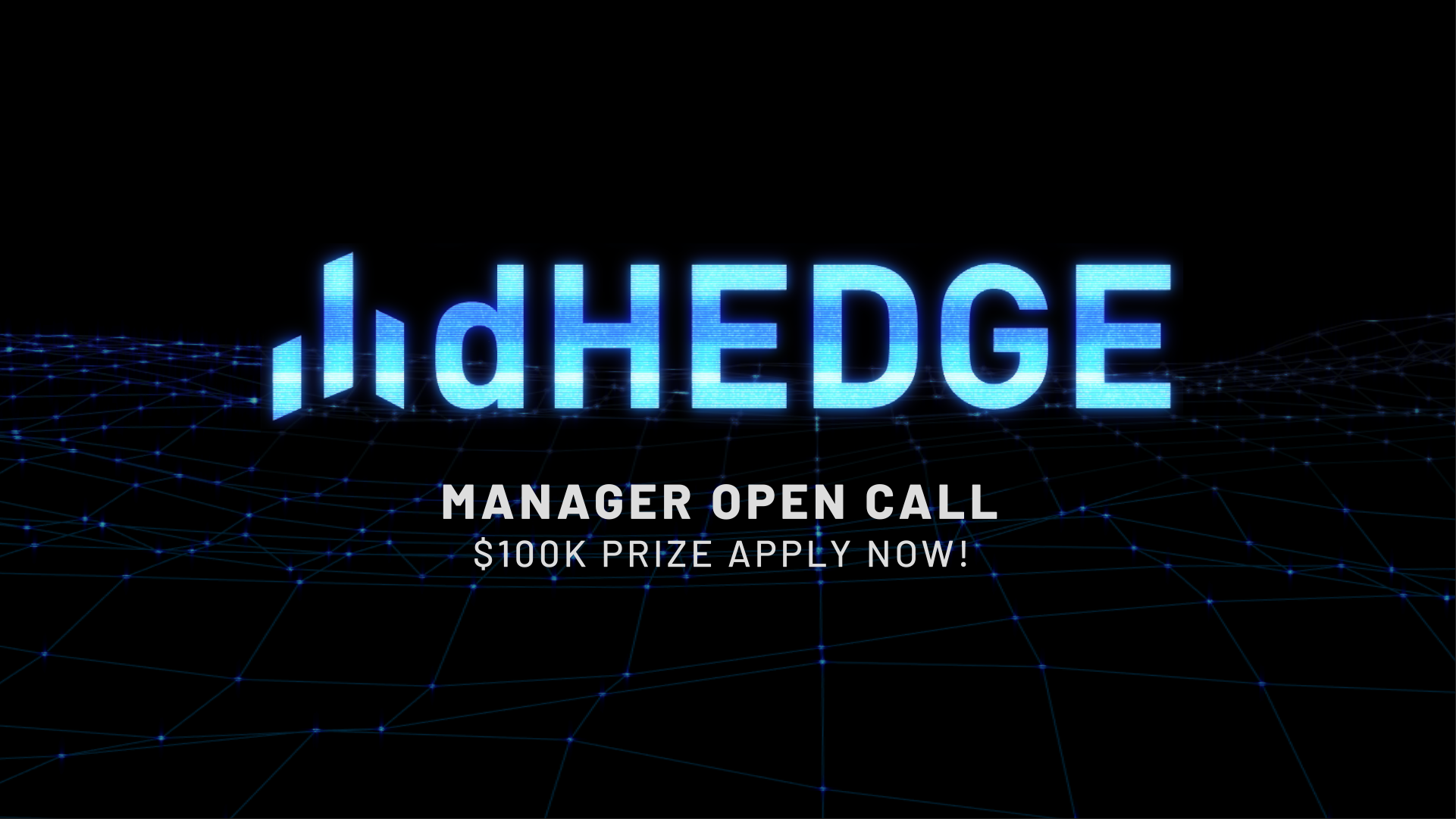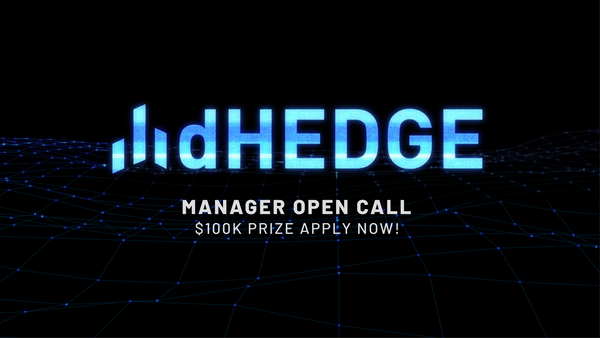 ---
Intro
Are you a skilled and experienced crypto trader? Are you looking for an opportunity to showcase your talents and potentially win a large deposit to trade with? Look no further than the dHEDGE DAO's open call for managers.
$100k Deposit
dHEDGE is a platform that provides the tools for Managers to create decentralized Vaults and allows them to put capital to work in a non-custodial way. As part of our mission, we are constantly seeking out talented and experienced traders to manage vaults on our platform.
To that end, we are currently holding an open call for managers. Any interested individuals can apply to manage a fund on our platform, with the chance to win a $100k deposit to trade with.
To apply, you must show evidence of skill in trading crypto markets and provide a detailed trading strategy for the vault. Along with details on how you will attract deposits. The dHEDGE team will review all applications and select the top candidates.
If you receive a $100k deposit, you will also have the opportunity to earn performance fees based on your trading performance. This is a fantastic opportunity for experienced traders to showcase their skills and potentially earn significant returns.
Conclusion:
If this sounds like you, submit an application here.
Don't miss out on this opportunity to prove your trading expertise and potentially win a large deposit to trade with. dHEDGE is dedicated to providing a platform for decentralized Vaults and we are excited to see the talented individuals who apply to be a part of our team. Apply now and take the first step towards managing a vault on the dHEDGE platform.
---
More About dHEDGE
dHEDGE is a decentralized asset management protocol connecting the world's best investment managers with investors on the blockchain in a permission less, non-custodial, trustless fashion. dHEDGE aims to democratize the investing experience leveraging Blockchain technology.
Supported by some of the biggest names in crypto, including Framework Ventures, BlockTower Capital, DACM, Maple Leaf Capital, Cluster Capital, Lemniscap, LD Capital, IOSG Ventures, NGC Ventures, Bitscale Capital, Divergence Ventures, Genblock Capital, Trusted Volumes, Altonomy, Continue Capital, The LAO, bitfwd (比特未来) and Loi Luu, Co-Founder and CEO of Kyber Network,