dHEDGE Stablecoin Yield (dUSD)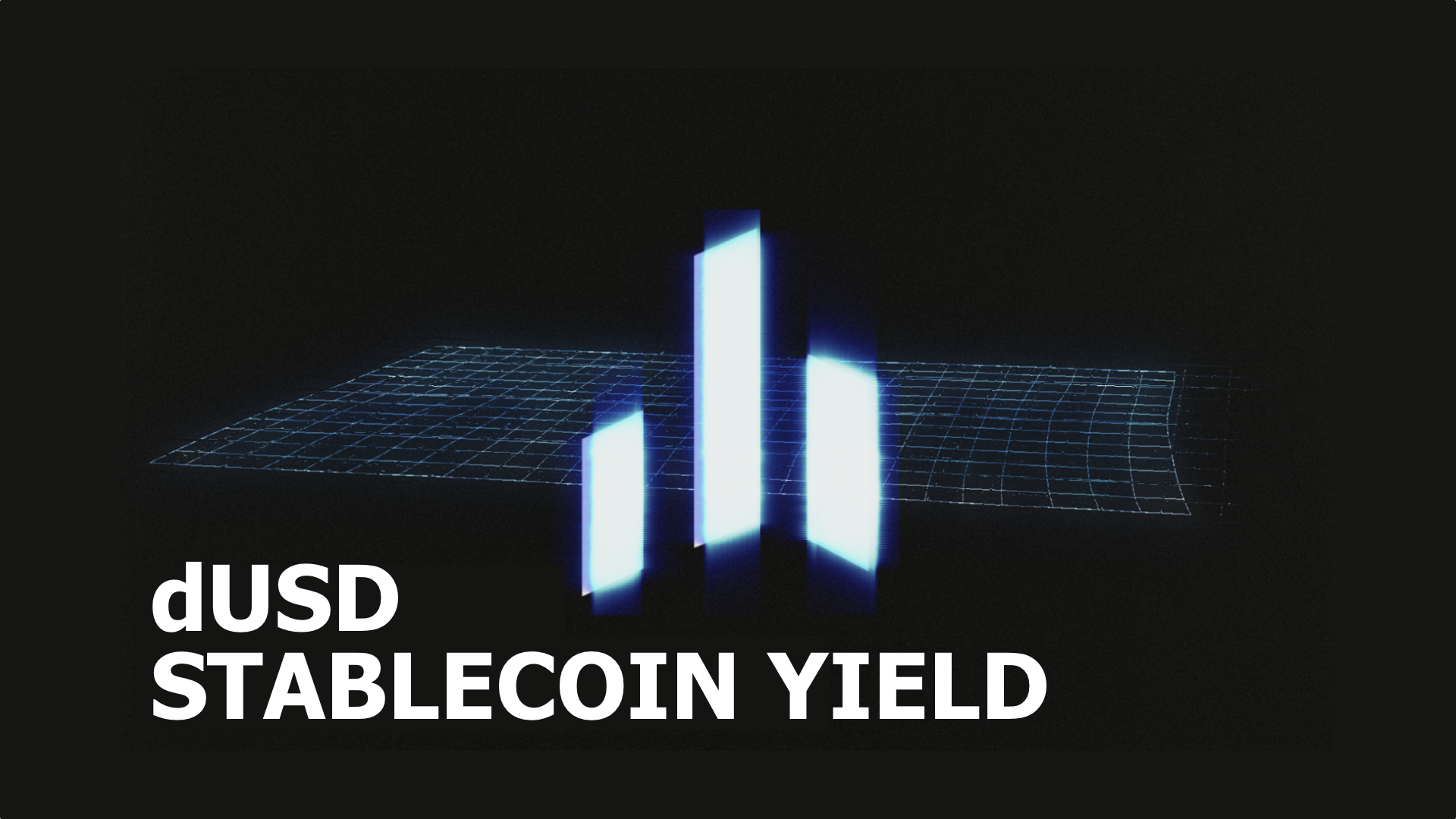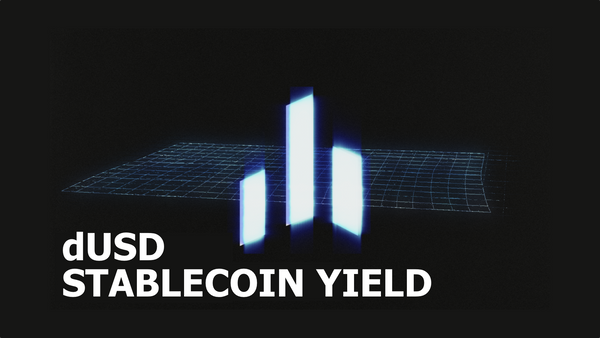 dUSD is a new dHEDGE pool token that provides managers and investors with automatic yield farming rewards generated from stablecoin pools. The pool operates on Polygon.
The dUSD pool automatically allocates its capital into incentivized stablecoin pools, allocating to those with the highest yielding rewards. This pool automatically harvests the rewards into the underlying tokens to supply more liquidity.  This is an easy set and forget way to hedge downside risk while still earning yield.
Currently, dUSD may allocate assets to:
Stablecoin farms on Balancer or Sushi,
Comprised by any of FRAX, USDC, DAI and USDT

There is a live proposal to also include new stablecoins UST and TUSD, which would broaden the range of stablecoin farms available to the pool.
---
Algorithmic Allocation Process

The assets in the pool are supplied as liquidity to one of the above integrated protocols, where dUSD will then stake those LP tokens to the respective farm in order to earn yield.

Every time the pool stakes more tokens, it automatically harvests the rewards and rebalances the newly acquired stablecoins to restore equal weighting. After ensuring equal weighting, the pool then provides those assets as liquidity and restakes.

Investors have the flexibility of depositing any of the underlying stablecoins. Upon depositing into dUSD, the algorithm ensures the deposited assets are properly rebalanced so they can be supplied as liquidity and staked.

dUSD is designed in a way so that investors have an auto-compounding stablecoin instrument that optimizes for the best yield without having to continuously manage the position themselves.

dHEDGE pools can farm via integrated protocols Balancer and Sushi.  With the impending support of more assets including TUSD and UST this will allow dUSD to farm from more pools.
For example:
At time of publication (Dec 6. 15:00),  dUSD is fully allocated to USDC/DAI on Sushi. The unallocated USDC and DAI below are to be allocated at the next rebalance. This pool automatically harvests the rewards(SUSHI + MATIC) into the underlying tokens to supply more liquidity.
---
dUSD receives Performance Mining Rewards

In addition to the benefits of stablecoin yield farming, the dUSD pool is also eligible for performance mining rewards. Performance Mining on dHEDGE is a $DHT yield paid to investors as long as they're invested in qualifying pools.

In the below screenshot, the total APY associated with the pool is calculated by:
The previous 1 month returns from the pool x 12 months
(screenshot 1M was 1.1%),
Plus the current rate of performance mining rewards
(screenshot performance mining rate was 10.72%)
dHEDGE DAO Treasury earns a 5% fee on the pool, which is before the above performance figures.
---
dHEDGE Stablecoin Yield (dUSD) available for Managers!

dUSD is now whitelisted as an eligible asset for dHEDGE Managers to include in their funds.
This will enable Managers to access one-click yield generating strategies from stablecoin assets.

To buy dUSD as a Manager:
Select Balancer from the list of protocol integrations from your manage pool page
Select Trade from within Balancer
Search for the dUSD-USDC pool
Swap from any token into dUSD

We're looking forward to watching how managers incorporate this new tool into their investment strategies.
More About dHEDGE
dHEDGE is a decentralized asset management protocol connecting the world's best investment managers with investors on the blockchain in a permission less, non-custodial, trustless fashion. dHEDGE aims to democratize the investing experience leveraging Blockchain technology.
Supported by some of the biggest names in crypto, including Framework Ventures, Three Arrows Capital, BlockTower Capital, DACM, Maple Leaf Capital, Cluster Capital, Lemniscap, LD Capital, IOSG Ventures, NGC Ventures, Bitscale Capital, Divergence Ventures, Genblock Capital, Trusted Volumes, Altonomy, Continue Capital, The LAO, bitfwd (比特未来) and Loi Luu, Co-Founder and CEO of Kyber Network,
Join the dHEDGE community on Discord, Twitter, Telegram English language, Telegram Chinese language and on WeChat.