dHEDGE Invests $100K in Arctic Trading's Successful Algo Vault: What You Need to Know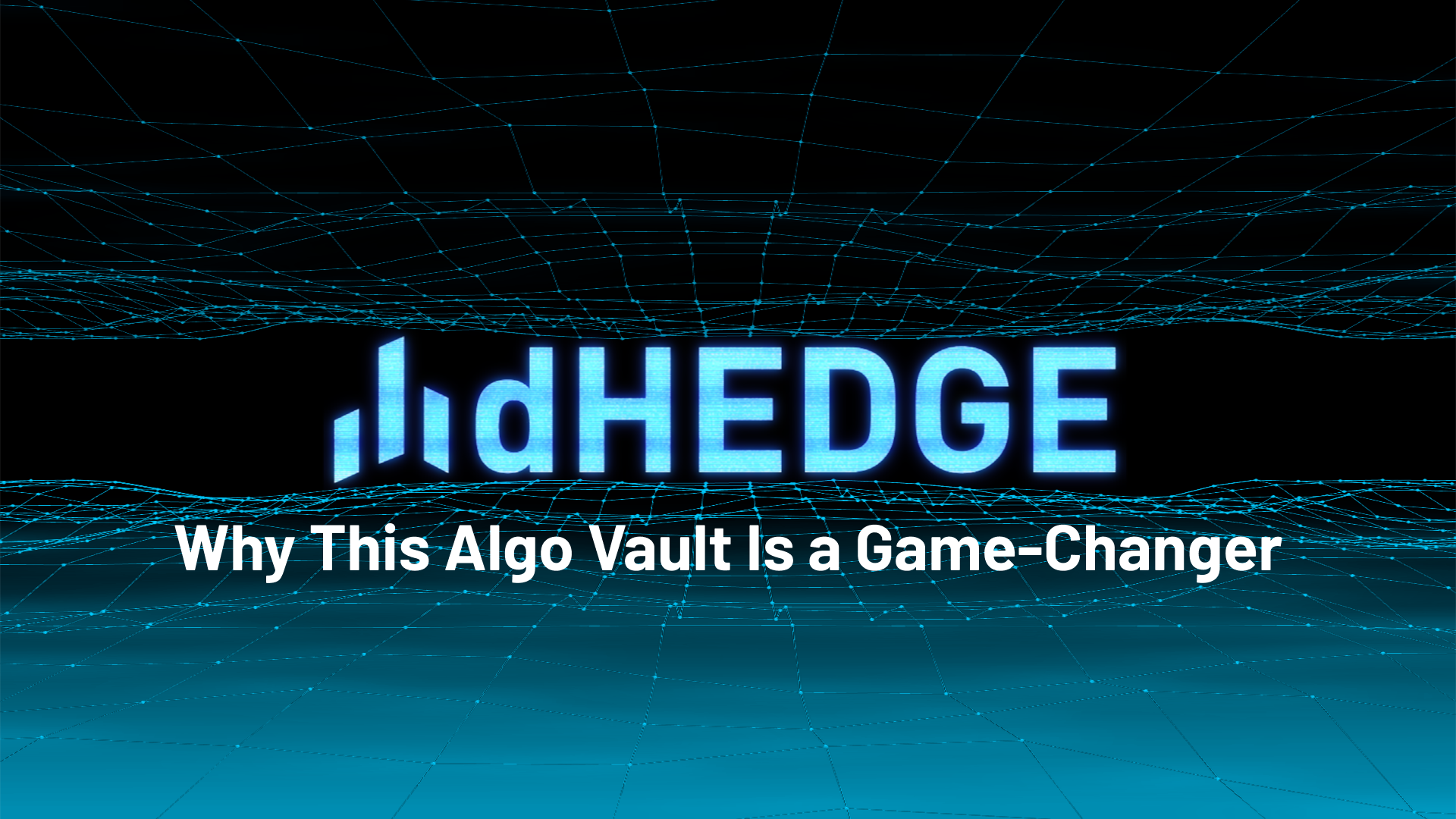 Introduction
We are thrilled to announce that dHEDGE DAO has allocated $100,000 in DAO funds to Arctic Trading's AlgoTraveler Matic Vault. This strategic allocation was part of our open call for vault managers, in which Arctic Trading emerged as the premier choice due to their outstanding market performance and data-driven approach.
Market Performance
Exceptional Resilience in a Challenging Market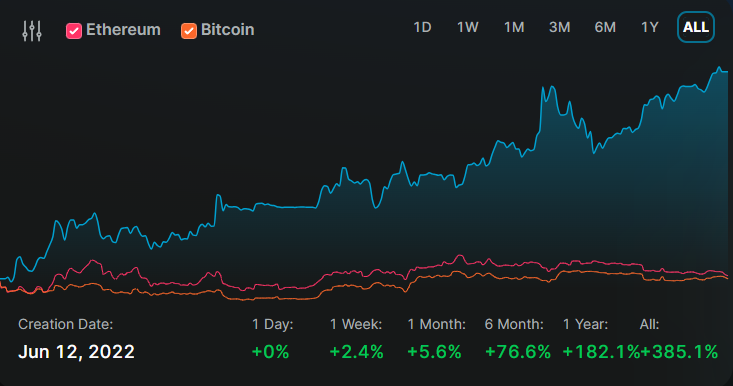 In a crypto market characterized by its bearish undertones, Arctic Trading's AlgoTraveler Matic Vault has shown an impressive resilience. The Vault has delivered a 182% annual return and a 385% return since its inception in June 2022.
To put these numbers into perspective:
Bitcoin has shown stability, maintaining a similar value to that of June 2022. Yet, when evaluated over the past year, it's grown by 39%
Ethereum has seen a 12% rise since June 2022 and a 19% increase over the past year.
Performance Highlights
When it comes to performance, the numbers speak for themselves. Below is a chart and accompanying analysis that demonstrate why Arctic Trading's AlgoTraveler Matic Vault stands out.
Chart Explanation:
The "Strategy," which corresponds to Arctic Trading's AlgoTraveler Matic Vault, shows a clustering of monthly returns around the 20% mark. This suggests consistent and high returns, especially when compared to Ethereum, whose monthly returns are more spread out and often hover around 0%.
Max Drawdown:
What sets this vault apart is its Max Drawdown — a mere -32.72% compared to Ethereum's -44.75%. This shows that even during a market decline, the vault has performed better than Ethereum, indicating exceptional risk management.
Longest Drawdown in Days:
In addition, the Longest Drawdown in Days for Ethereum was 242 days, while the vault's was only 87 days, indicating quicker recovery from downturns.
Summary & Opportunity
In summary, Arctic Trading's AlgoTraveler Matic Vault not only provides high returns but also excels in risk management. Whether it's higher average monthly returns or better performance during market downturns, this vault offers a compelling option for anyone looking to diversify their DeFi deposits.
Ready to capitalize on high-performing vaults?
Meet the Manager: Arctic Trading
Known for their calculated and disciplined approach, Arctic Trading draws inspiration from various technical analyses and trading experts. With over 18 months of managing the AlgoTraveler Matic Vault, they have already achieved an AUM (Assets Under Management) exceeding $135,000.
Manager quote:
We're thrilled about the $100,000 investment from the dHEDGE DAO, which will significantly bolster our algorithmic capabilities and future growth. This investment also aligns with our mission to promote regenerative finance—creating financial opportunities that benefit everyone, including our planet. As a celebration, we're opening our vaults to the public for the next two weeks only. Don't miss this unique opportunity to join us in making a difference!
Precision and Discipline in Risk Management
Their approach to risk management is informed by rigorous backtesting and a disciplined set of trading rules. These practices have allowed them not only to achieve high returns but also to maintain equilibrium in a volatile market.
Giving Back
In line with their ethos, Arctic Trading is committed to donating a portion of the fees earned on dHEDGE to charitable organizations, ensuring that success is shared and benefits broader communities.
Conclusion
The dHEDGE team is thrilled to support Arctic Trading's AlgoTraveler Matic Vault through this $100,000 DAO fund allocation. We are confident that this partnership will yield significant benefits for all stakeholders and further solidify dHEDGE's commitment to empowering skilled managers.
Limited Time Opportunity
We invite all interested to explore the opportunities offered by Arctic Trading's AlgoTraveler Matic Vault on dHEDGE. This vault will be open for deposits over the next two weeks. After this period, the vault will be made private, so no new depositors will be accepted.
---
Supported by leading names in crypto, including Framework Ventures, BlockTower Capital, and Loi Luu, Co-Founder and CEO of Kyber Network.